Why HeadHunter?
HeadHunter.com is a recruitment site for management and executive-level candidates looking for their ideal career opportunity. Our members are seeking positions matching their seasoned credentials and advanced experience level, so only the most relevant high-level positions make it into HeadHunter.com's job database.
Distraction-Free Job Search
No Cost
No Ads
No Entry-Level Jobs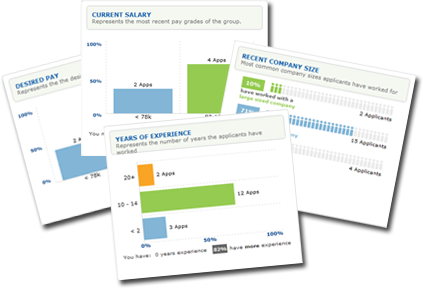 Competitive Data Reports
See how you stack up against other job seekers and understand your potential for the position. Charts include:
No. of Applications
Years of Experience
Desired Salary
Education Type
Is HeadHunter the right site for your search?
The candidates looking for jobs on our site are exclusively management-level and above and have the following criteria:
Job titles such as senior manager, vice president, director and above
Have been in the workforce for 7+ years with professional management experience
Actively looking for career advancement in a management position
Have at minimum a bachelor's degree