Sr Java Engineer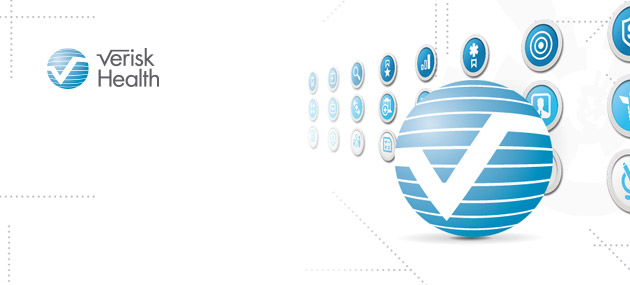 Job Description
Company Overview:
Verisk Health's Payment Accuracy Division drives performance in the business of healthcare by providing claims editing, fraud prevention and clinical validation solutions to both payers and providers. Our real-time analytics platform delivers solutions in sub-second time to improve auto-adjudication rates, claims processing efficiency, operations insight and cost containment. Our next-generation prepayment fraud solution, Nucleus, identifies suspect claims and billing patterns using predictive analytics, robust databases and link analysis in a unique, productivity driven user-experience. Through a comprehensive model of real-time editing, in-depth fraud analytics and clinical review, we deliver customers unequaled savings. Verisk Health is an equal opportunity employer.  To find out more about us click on the link below.
Verisk Health's vision on YouTube
Responsibilities:
Implements new features and change requests based on requirements and technical design specifications.
Architects and designs new software functionality.
Creates technical documentation: software requirements and technical design specifications.
Unit tests software.
Creates software system and integration test plans.
Triage, debugs and troubleshoots software issues.
Configuration Management: creates, extends and configures utilities for configuration and deployment of software components.
Executes software test plans for system and integration testing.
Updates job knowledge by researching new technologies and software products: participating in educational opportunities; reading professional publications; maintaining personal networks; and participating in professional organizations.
Release Management: builds and packages releases for deployment.
Participates in code reviews by reviewing and providing feedback of others' work.
Job Requirements
4 year college degree majoring in Computer Science, Electrical Engineering, or related field required.
Minimum 6 years' experience as a full-time professional software developer required, and minimum 5 years' experience developing robust Enterprise Java applications required.
Recent experience with Standard Java 1.5 or 1.6 and Java Enterprise Edition 5 or 6 preferred.
5 years' experience following a structured Software Development Methodology that has a defined software development life-cycle, with recent Agile experience preferred.
3 years' experience with Source Control Management software required, CVS or Subversion is preferred.  3 years' experience using one or more of the following Java APIs is required: EJB, JMS, JPA, Servlets, JDBC.
2 years' experience writing multi-threaded Java applications required.
Minimum 1 year experience required for the following: writing web services, JAX-WS (SOAP) and demonstrable Maven experience. Additionally, required one or more years' experience using one of: JBoss AS, JBoss Messaging, HornetQ, or Seam.
Preferred minimum of 1 year experience using Dependency Injection frameworks, Oracle and writing SQL.
Experience writing and developing from software requirements; object orientated programming and design; and architect designing and building software using Design Patterns, all required.
Excellent verbal and written communication skills required.
Experience developing software design documentation with UML preferred.
  Requirements: Expertise --Development/Software Development Education Bachelors (or equivalent work experience)

Report This Job
Not ready to apply?

Company Overview
Verisk Health (VH) is a leader in data-driven risk assessment and performance management technologies. Our data-driven risk assessment technologies and business decision analytics enable clients to proactively seize opportunities for improving clinical, financial, and performance results, including care management; risk identification and stratification; HEDIS compliance; benefit program measurement; fraud, waste, and abuse prevention; payment accuracy; and revenue cycle management. Our customers include healthcare payers, self-insured employers, brokers, consultants, and various provider groups. We pride ourselves on our deep clinical focus, with physicians and PhDs serving in several leadership, product development and consultant positions, and our industry leading technologies including DxCG and Nucleus.

Verisk Health is a global business headquartered in Salt Lake City, Utah with several office locations in the US and internationally. We are a wholly-owned subsidiary of Verisk Analytics, Inc. (NASDAQ: VRSK), a global provider of risk management solutions across multiple industries. With over a $7B market cap, Verisk Analytics, provides Verisk Health the stability and resources needed to quickly and efficiently capitalize on market opportunities in the dynamic healthcare industry.

Verisk Health is an Equal Opportunity Employer